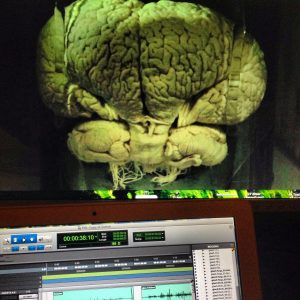 Besides my own artistic work I also do jobs for others; artistic, technical and within project management.If you are interested in collaborating with me, please just let me know!
Artistically it could be someone asking me to do a sound art work within their own artistic project, for example a specific sound passage within an art film.
Technically it could be recording or editing podcasts, sound engineering for film, editing sound in post production for film or doing foley sound which I love!
I have a long experience in production and project management within the culture sphere and especially in festivals of all kinds (film, music, dance & theatre, art sound, science…).
Either you can hire me for specific parts within a project or you can get it all – I do the artistic work, take care of the technical solutions and coordinate your project!
Here are some of my collaborators: