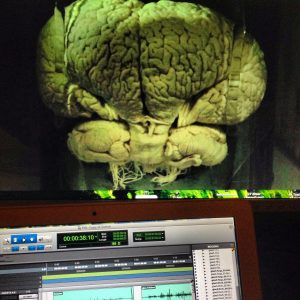 Besides my own artistic work I also do jobs for others; artistic, technical and within project management. If you are interested in collaborating with me, please just let me know!
Artistically it could be someone asking me to do a sound art work within their own artistic project, for example a specific sound passage within an art film.
Technically it could be recording or editing podcasts, sound engineering for film, editing sound in post production for film or doing foley sound which I love!
I have a long experience in production and project management within the culture sphere and especially in festivals of all kinds (film, music, dance & theatre, art sound, science…).
Here are some of my collaborators:
FILMS
Following films I have worked with as sound engineer, sound editor or composer:
Konstnärligt arbete pågår – Kerstin Bergendal, 2018.
Sound engineer and sound editing

Klass 3Bs äventyr, 2017, Sarah Schmidt
Sound engineer and sound editing

Picknick (Picknick), 2009, director and script by Henrik Andersson.
Sound engineer and foley sound.
Dockpojken (Puppetboy), 2008, director and script by Johannes Nyholm.
Sound engineer
The Puppetboy is a semi-documentary screened at Cannes Film Festival and Göteborg International Film Festival 2008, winner of several awards and nominated for best short film at Guldbaggegalan. More info at Johannes Nyholm´s website.
Ingen knäcker Kugge, (The Ovenglove), 2007, director and script Johan Holzberg.
Sound engineer, sound editor and composer.