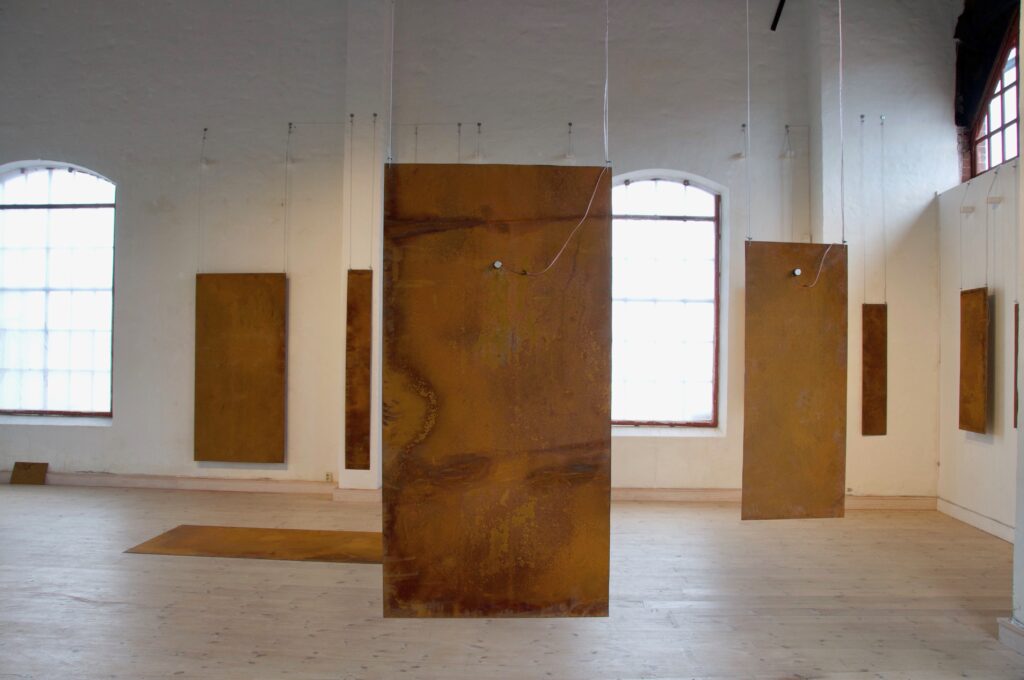 Sanen Song
Field recorded impressions from a specific geografic area form a spatial sound composition integrated in heavy metal sheets. From the metal sheets you hear the 8 channel electro acoustic piece.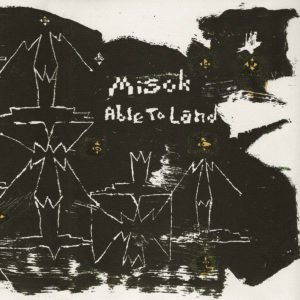 MISOK – Able to Land
This is the first release by the experimental duo Misok (Helena Persson and Leif Jordansson) on Soundsibling Records.
The album is a limited edition 12″ Vinyl and also available as digital download.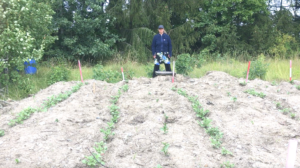 Playing for Potatoes
The video "Playing for Potatoes" coveres my current situation as artist trying to work during the Corona crisis and approaches a topic that is personal, but also shared with many other musicians and artists, since our music comes alive when we meet our fellow musicians and the listening audience. Published autumn 2020.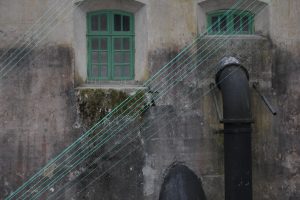 Ur vatten
Ur vatten is a sound art installation and stereo piece by the old power plant in Tollered, Nääs, Sweden. Visually it takes you back to the time when the village was dependent on the water running through its core, providing its habitants with electricity and work at the spin factory. The installation was exhibited June 15 – Aug 12 2018, Nääs Fabriker, Sweden.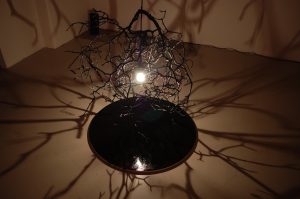 Grenverk
Grenverk is a sound and art installation made together with Henrik Persson – an artist and also my brother. The piece was exhibited at Göteborgs Romanfestival (a Novels Festival), Nov 18-19, 2017.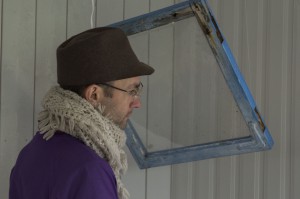 ljud jord träd gård
ljud jord träd gård is 8 audio visual installations from and beyond the garden. It was exhibited at Botaniska Trädgården in Göteborg, May-Aug 2016.


Genom glas is a video and sound art piece, made for the video walk application "Malmska valen"
2014 – a story of a whale that got stranded on the coast of Gothenburg, Sweden, in 1865.
This tribute to my grandmother is a sound art installation – a stereo composition made by recordings from rails and sounds connected to the railway, along with a piece of rail put on the ground in a beech forest. Rails for Ragnhild was exhibited at Kalvfestivalen in Kalv, Sweden, Aug 10, 2014 and Ulricehamn, Oct-Nov 2017.
On Sparse Ground, an eight channeled sound art piece, took place in the 15th century Chindei Tower, June 16—21, 2014, during the BABEL International Performing Arts Festival in Târgoviște, Romania. The tower and the winding stairs of the three floors was explored sonically, under the impact of a sparse landmass.
In April 2014, me and Eduardo da Conceição started working on an extension and development of our previous sound art piece Hovering Abode, created and exhibited in 2013, Gothenburg, Sweden. The work we started in April for the CHROmOOs Festival in Berlin is not yet exhibited since the festival was postponed. We eagerly wait for new dates. TBA!
This sound art and video piece was made exclusively for the re-opening of Skövde Art Museum, Sweden, in June 29, 2013. The piece is still running, being part of the exhibition about Ester Henning. Ester Henning was institutionalized for more than 60 years, and was never really accepted as an artist. After her death her embroidery works were donated to the Art Museum of Skövde. Inspired of Ester´s artistry, we have been working carefully to add our sound and visions to her exhibited embroidery works. Most welcome to Skövde Art Museum!
Libration is a collaboration between the butoh dancer and choreographer Frauke and me. The piece is  a 16´30´´elaboration of sound and choreography, processed during 7 intense days at Sockerbruket in Göteborg, made for this special occasion. Performed at Textival, Göteborg, March 2013.
Hovering Abode is a scenario where sounds build the room that surrounds both the audience and the hanging and sounding sculpture. The installation is a collaboration between me and Eduardo Conceição. This sound/architectural work was exhibited Jan 18—27, 2013 at Röda Sten, Göteborg, Sweden.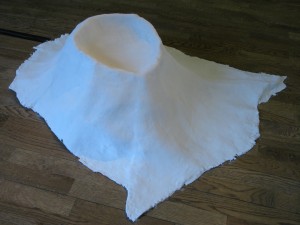 Krísuvík Choir
Krísuvík Choir is a 5.0 sound installation for geysers, exhibited March 6—9 2012, Världskulturmuseet, Göteborg, Sweden – a sound art installation with five sculptures and five sounds from geysers. Together they form a choir.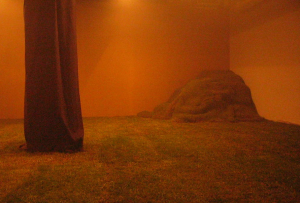 Utan titel
A four channel sound installation added to a 5th sound source, Röda Sten, Göteborg, Nov 25—27 2011, Sweden. The obscure and foggy room of grass contains sounds from nature as well as elements from industrial environments. Inside the hill of grass in the corner lives the Atlantic Puffin. A collaboration between Anton Lennartsson and me.
Energeticon
During one week a sound work was composed made of sounds taken from the building of an old mineshaft, nowadays called Energeticon, and its surroundings in Alsdorf, Germany. The sounds where played and performed upon by The Göteborg String Theory Orchestra in Aachen, Germany, 2011. Read more about the workshop or listen to the track that has been released on an album 2012. Photo: Mike Brockschmidt
Work in Progress – Ester Henning – Sounds of Embroidery
On May 24 2011, sounds were added to the ongoing exhibition of Ester Henning's embroidery works at Skövde Konsthall. You were able to listen to a composition of lively needlework coming out from the wall of emboidery made by Ester Henning. The work was part of the examination of Petra Johansson and Neta Norrmo, students at the Curator for Film and Video Programme. This sound work was further developed and exhibited in a new edition at Skövde Konsthall during the spring 2013. Listen to the Ester Henning Work in Progress.
Join (together), sound art installation, 9.57 min, by Ellinor Westin and me. The sounds are recorded on Iceland and put into a street well when exhibited. Join (together) was exhibited in Alsdorf, Germany, 2011, in Tórshavn, Faroe Islands, 2009 and in Göteborg and Värnamo, 2005. More…
Soil Soul, is recorded and edited on Iceland. The installation is a hill of turf, encrusted by a symbol of cress, dealing with the topic guilt and innocence. It was exhibited at Salong Grindsgatan, Stockholm, 2011 and Pelikanteatern, Göteborg, 2005.
Brösarp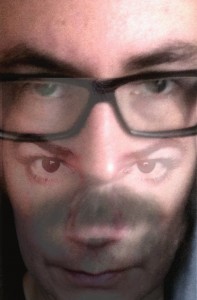 Brösarp is a sound experiment and collaboration between me and Dag Rosenqvist. Brösarp performs live improvisations or play instruments upon prerecorded sound scapes. More…