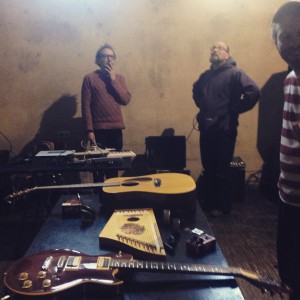 "Meetings im Ausland" is a project with swedish musicians and composers and german musicians based in Berlin offering the best of both worlds. Laurna Røde invited Ben Lauber to be our dear guest on electronics! During this weekend we are getting ready to do get this show going. The consert – supported by Konstnärsnämnden – takes place on Sunday night and you get more info at:
April 3, 8 pm, at Ausland in Berlin, Germany
Henrik Olsson (SE) – percussion
Axel Dörner (DE) – trumpet
Helena Persson (SE) – electronics / guitars
David Sabel (SE) – electronics / guitars
Ben Lauber (DE) – electronics
Burkhard Beins (DE) – percussion
Katt Hernandez (SE) – violin
Linda Oláh (SE) – voice / electronics
Andrea Neumann (DE) – electronics
Doors open 19:00 Start 20:00
See you there!