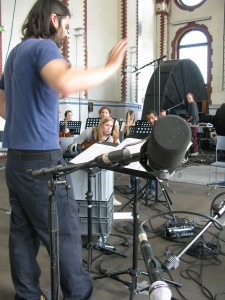 July 16 2011, the workshop that had been going on for a whole week in Alsdorf was ended by a concert at the venue Energeticon. Selected songs by local artists are arranged by the composers Nackt, Ben Lauber and Nils Tegen for the string quartet Qvartiett and other classical musicians. Together with the artists the new renditions were rehearsed and documented during a five day workshop and then performed. In addition a sound art work called Energeticon was developed by sounds and impressions from the building. The soundscape written by Helena Persson was performed as an improvisation along with the orchestra, conducted by Ben Lauber.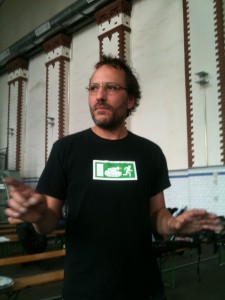 Read more about the performance.
Read the artikel Klangexperiment mit Rattern und Hymne.